Green Roof Stores

Easy on the eye, and the environment
Bin & Recycling, Bike & Log Storage

Hand made to your requirements
Housing Developments & Show Gardens

Multiple units made on time and to budget
Living wall planters

A simple system to use at home; inside or outside. Create your very own stunning vertical garden
House Signs & Numbers

A unique and warming welcome to your home
Custom Projects

Made to suit you and your outside space
Green Roof Stores
Easy on the eye, and the environment
Bin & Recycling, Bike & Log Storage
Hand made to your requirements
Housing Developments & Show Gardens
Multiple units made on time and to budget
Living wall planters
A simple system to use at home; inside or outside. Create your very own stunning vertical garden
House Signs & Numbers
A unique and warming welcome to your home
Custom Projects
Made to suit you and your outside space
GREEN ROOF GARDEN PRODUCTS
Hand made with care and attention in our Bristol workshop, we offer a selection of Living Roof products as well as a bespoke 'made to measure' service. Every garden, and every customer we work with, is completely different. If no 'off the shelf' solution will work for you, we can design and build the following to suit your very own outside space.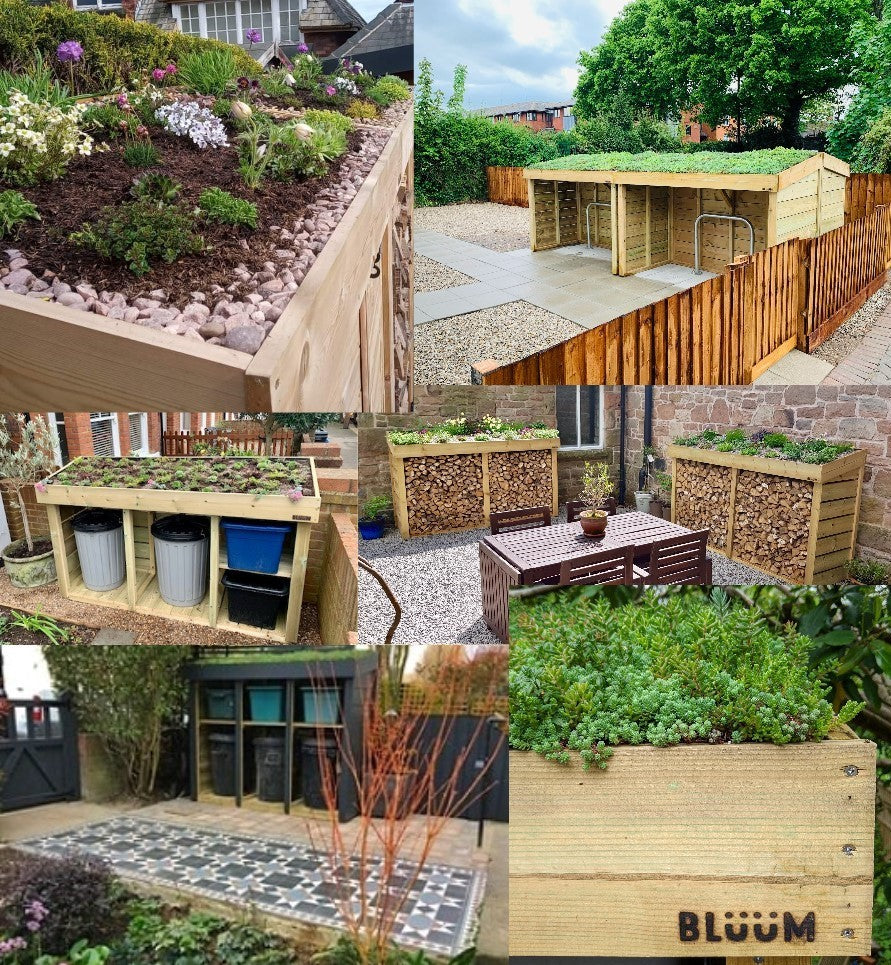 Free Delivery & Easy Assembly
Delivery is included for all goods, and all larger items are sent in panels via private courier to ensure the greatest care is taken with your new Bluum product.  
Full instructions are included, printed in full colour with easy-to-follow steps for a stress-free experience.  Assembly of our larger products should take up to 30-45 minutes, requiring common tools and no prior experience.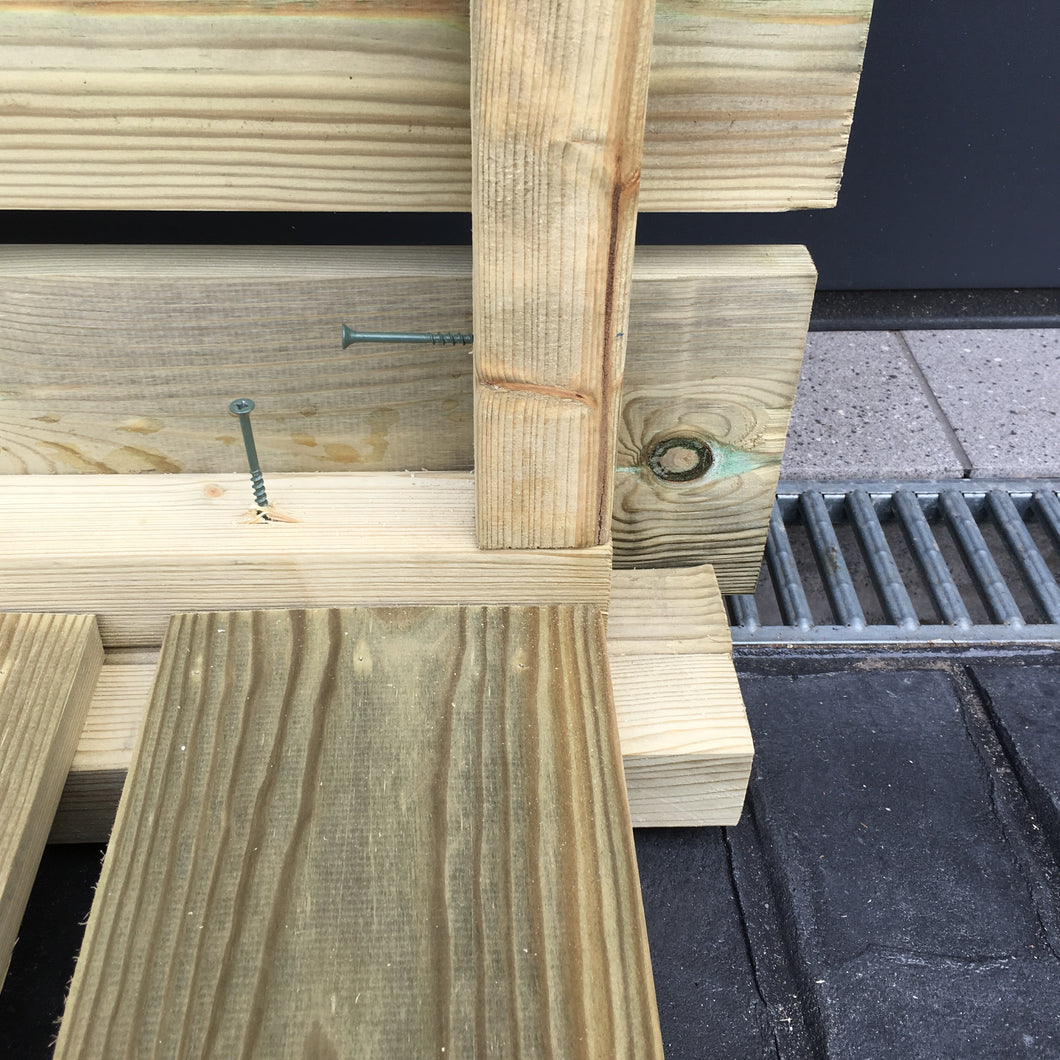 SUPERB CUSTOMER SERVICE
We strive to achieve excellent levels of customer satisfaction at all times, and every stage of the process with us. As a small company we listen to your needs, work with you to find a great solution for your garden, and aim to deliver what you want, when you want it.
See our reviews
From our Customers
Super professional from start to finish, the workmanship and quality of our new shed is excellent.

Steve McCoy
Top-quality bin store - makes such a difference to have all the rubbish tidied away with an attractive area for planting on top. Friendly, bespoke service and quick delivery.

Eleanor West
Dave made us an extra large log store with a green roof and we were so pleased with it we ordered a second one almost straight away!

Alison Pearson
An amazing bike and bin store which is not only a very functional store for our terraced house, but also beautiful quality.

Betty Barclay
His attention to detail is incredible and no demand was too great. Dave is genuinely concerned with providing an excellent customer service which is a rare quality these days and his commitment in this respect cannot be faulted.

Sharon Marie
I am really pleased with the service and quality of our Bike Shed from Bluum, the wood is very nice and it is really well made. I've planted it up with alpines, sedums, some wild flowers and creeping thyme, I'm looking forward to seeing it grow! It's lovely to look out upon from our kitchen window

Robyn Macdonald